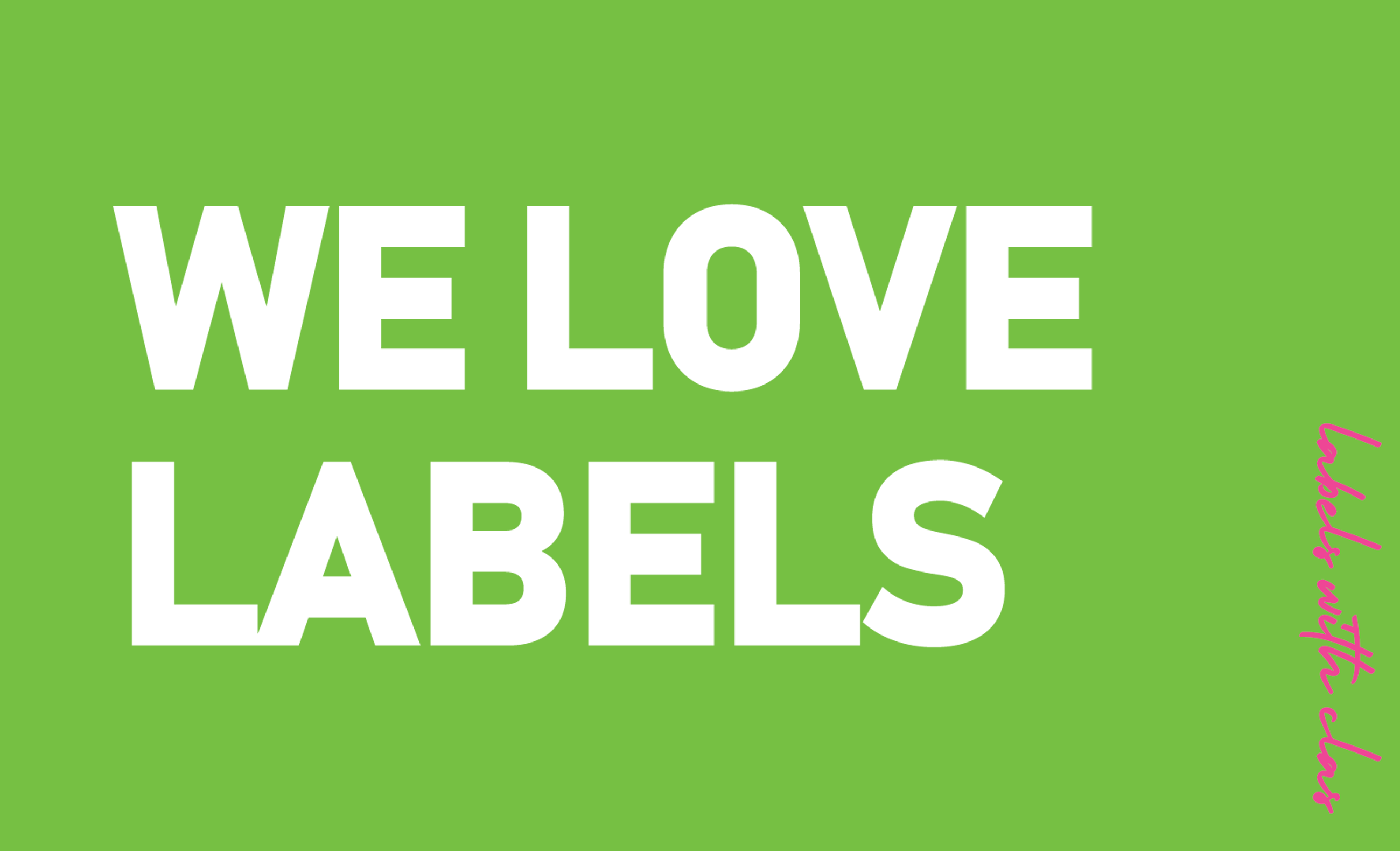 On time, every time
No minimum order quantity
Bespoke products produced with class
The team at Etiquette Labels are here to deliver print runs of all sizes and expert advice on which labels work on different packaging. And we're not your ordinary printers. We'll help you get unstuck by suppling you with samples and quick turnarounds with no MOQ requirements. Most importantly, our labels aren't merely stickers. They create identity and interest.
Whether you need gloss or matte, coloured stock, permanent or removable, food grade to heavy-duty – we've got you.
We print GS1 barcode labels, racking labels, blank labels, nutritional labels, shipping labels, sequential labels, printed+blank labels, full colour and logo labels.
The Etiquette Labels Team
Hey! We're the women behind Etiquette Labels.
We are well established in the print industry and pride ourselves on supporting new business as well as running along slide big corporations with their labelling needs. We bring all the qualities you deserve from your suppliers – we're precise, experienced, and hard-working – plus we're a treat to work with because we're fun, friendly and fast.
"We have used their print services for many years now. The Etiquette team is always accurate, fast and great fun to work with."
– Moya, Barcodes Limited
"We worked with Etiquette to print a range of labels for our gelato pints, just recently launched. A great team to work with and a good quality product. Would recommend!"
– Hannah Wood, Little Lato
"We have used Etiquette for a number of years, and they have always been a fantastic partner for our labelling requirements. The team is exceptionally helpful and professional, and they are always very responsive to our urgent requests."
– David Cunningham, Wilsons Consumer
"I would like to express my gratitude for all the support that I have received during the 6 years that I have been dealing with your company. There were times that I have been under stress and needed things urgently. The team is professional and efficient, and open to jump up and help. So, count on you guys to make my job easier and enjoyable."
– Patricia Roldan, Lifestream International
"So easy…I dispatched my export and promotional product on time and every time. Etiquette offers a wide range of labels and solutions. Any size and shape, colour and quantity. Ready to place the order within hours and fast turnaround time. I know my production team can count on you."
– Alex Wong, Lifestream International
"I have worked with the team at Etiquette for a number of years. They have always worked extremely hard to print, and deliver, product when I need it. They have become an integral part of our business."
– Richard Collins, Piccadilly Purveyors of Fine Foods